But whatever the solution, an irrigation project should always begin with an assessment of a landscape's needs.
Here are some of the key ingredients we believe a landscape health assessment should have - so you can be sure your irrigation project gets off to the right start.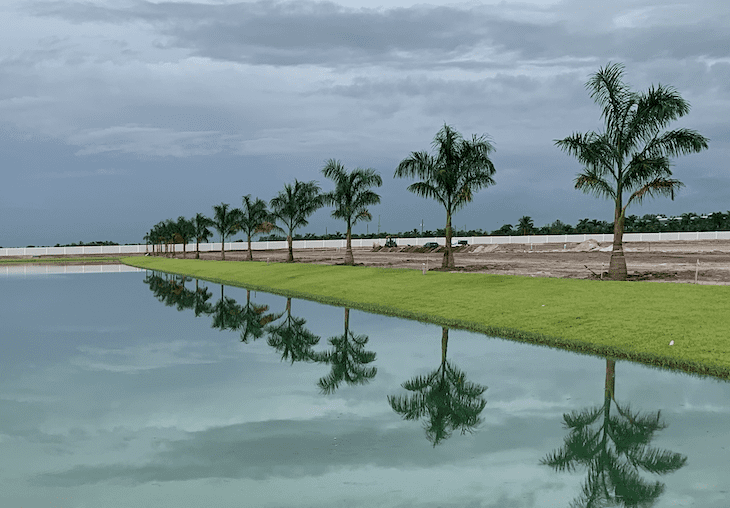 To keep your landscape in top condition, whether that's for a commercial building or a residential location, your irrigation system must deliver - no matter what the climate chooses to throw at it. The first stage of the process, before a single plan is sketched or pipe laid into the ground, will involve assessing the existing condition of the landscape.
This is where our years of experience come to the fore. We'll analyze every aspect of your landscape before recommending an irrigation solution that delivers the water your turf needs in exactly the right amount, exactly when needed. A lot of this analysis is achieved via direct interaction with the landscape itself, but it's also an area in which we make use of the latest technology. For example, we can utilize drones to – quite literally – take an overview of a larger area and, via the use of a range of imaging, build up a picture which would be impossible to create purely from the ground level.
Get Under the Surface
In the first instance, however, we will assess the health of the landscape in a direct and hands-on manner. A good assessment will certainly include determining the thickness of the lawn, for example, noting whether it is possible to see the soil beneath the lawn which, even if the grass is a healthy green color, indicates that all is not well.
Another aspect we'll look out for is thatch, which is the name given to the layer of decaying material lying between the grass and the soil. This material is made up of grass which is shed naturally as growth takes place. Too much thatch will create a situation in which water applied to lawns sits on top of the lawn without draining through to the soil where it is needed. The presence of too much thatch may indicate that the landscape is currently being over-watered, and as well as stopping water reaching the soil, thatch can deprive the roots of the grass of the oxygen needed for healthy growth.
Look For a Hands-on Approach
If an assessment of your landscape health doesn't involve some element of a hands-on approach, you should insist! For us, as well as looking closely at the grass we'll touch it to see it if feels healthy. Turf which hasn't been watered enough will feel brittle and will break when bent and moved, rather than springing back into position. Alternatively, if a landscape has been overwatered it could lead to the presence of invasive fungus growth. By the time the visible aspect of fungi – i.e. the stalks and heads of mushrooms – have appeared, the main body of the infestation will have taken hold beneath the surface and attacked the grass and other plants.
Another factor we'll want to ascertain is how hard the surface of a lawn feels beneath the feet and to the touch. If it feels very hard then the soil is probably compacted, and this is likely to lead to water 'run-off', meaning the water runs across the grass rather than draining into it, and often drains onto flower beds which, in turn, become over-watered.
From Climate to Micro-Climates and Anything Between
A key aspect to bear in mind when designing an irrigation system is the climate, clearly, but this refers to more than simply the wider climate across the whole of Florida.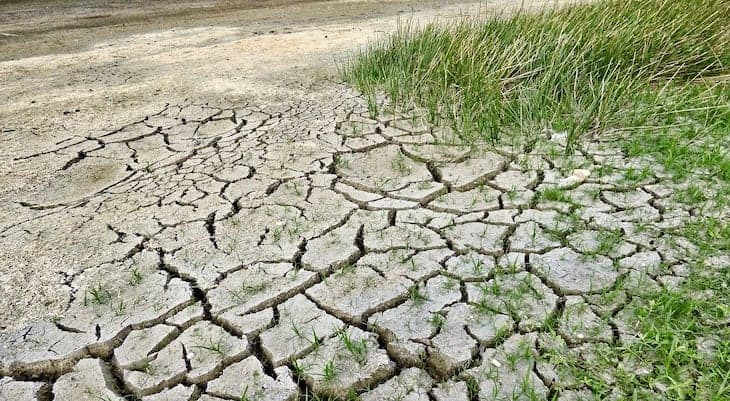 Once installed, our smart systems are able to deal with even the most abrupt changes in the climate within the space of a single day, but our initial assessment of the landscape involves noting microclimates within a particular space. These microclimates are determined by the exposure to the elements that each part of a landscape has to deal with. An area close to a house, for example, may have to deal with more shade if facing north or more reflected light if facing west. Similarly, south-facing beds might have a longer flowering season than others, while plants in other parts of the garden may bloom a week or two later. All of these small variations in climatic conditions will have played a part in how the landscape has been planted and will also influence the design of an irrigation system which serves the landscape as a whole.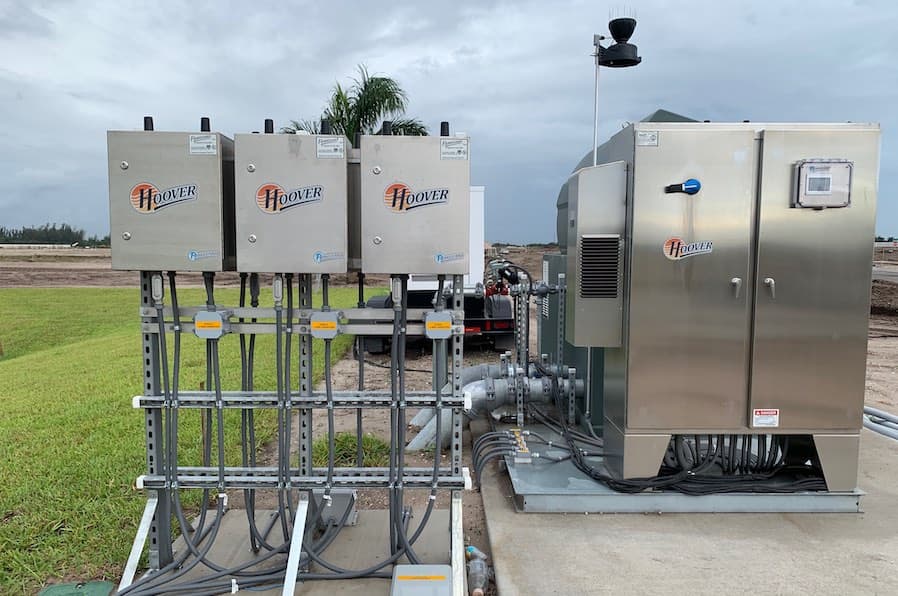 Another aspect which will impact on the speed with which any water dries once it has been applied is the differing exposure to the wind of various parts of a landscape. Walls, buildings and large trees or bushes might limit the amount of wind which makes its way to various parts of a garden, and this, in turn, will alter the speed with which any water evaporates or is dispersed. A calculation of how much the wind will impact on the water being applied will play a part in setting both the placement of sprinklers and the programming of water application.
The buildings and larger plants which might affect the impact of wind will also, of course, play a part in creating shade across a landscape. The direction faced by various parts of a garden will have an effect on how many hours of sunlight they receive and at what times of the day, both of which will feed into the programming of an irrigation system. Heavily shaded areas of a garden will, of course, require less water than those which are bathed in sunlight for six to eight hours per day.
The Groundwork Is Done - Now Let's Take a Bird's Eye View
Many of these factors can be ascertained from ground level and via a slow and careful examination of the landscape in question, but the latest drone technology can make all of this happen more quickly. By hovering at several hundred feet and collecting photographic and video imagery, a drone can help us take a complete overview of a landscape, making it simpler to spot areas which are clearly in need of more (or less) irrigation. As well as simplifying the analysis of aspects such as the direction and intensity of sunlight, a drone can also monitor the density of various plant types and identify areas in which disease, pests or poor irrigation has led to a decline in a certain type of plant life. Taking the technology even further, the imagery, once uploaded, can be analyzed utilizing a range of visual spectrum filtering, such as infra-red, which is often capable of picking up changes or problems the naked eye will never see.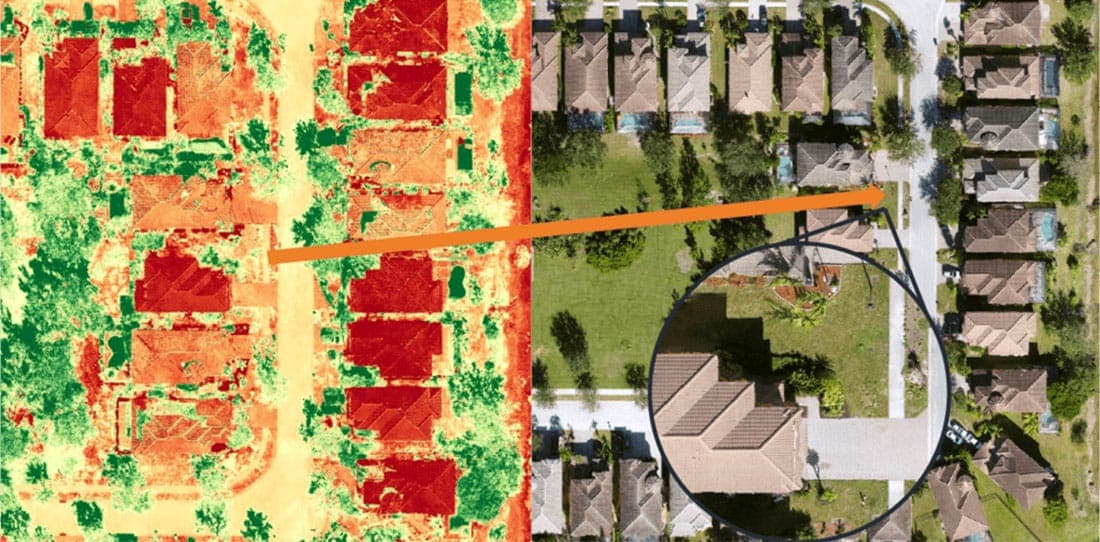 A Complete Solution Based on Your Landscape's Needs Will Always Pay Dividends
From the irrigation expert assessing the turf at ground level, to a high-tech drone gathering full-spectrum information from on high, your assessment must be carried out utilizing every tool available. Once complete and the information gathered, your irrigation partner will ascertain the precise condition of your landscape and what is required – before designing the best and most complete irrigation solution to keep your landscape looking its very best.
Are you looking for a total irrigation solution?
For a completely obligation-free chat call us on 800 548-1548 or contact us and we'll be in touch.
Here's how you can preserve and maintain your landscape's health!
pdf Download This Article Here! (1.23 MB)